Inpatient Medical Coding Audit Tool
Real time audit project tracking, accuracy rates and customized reports. Atom Audit streamlines your audit process.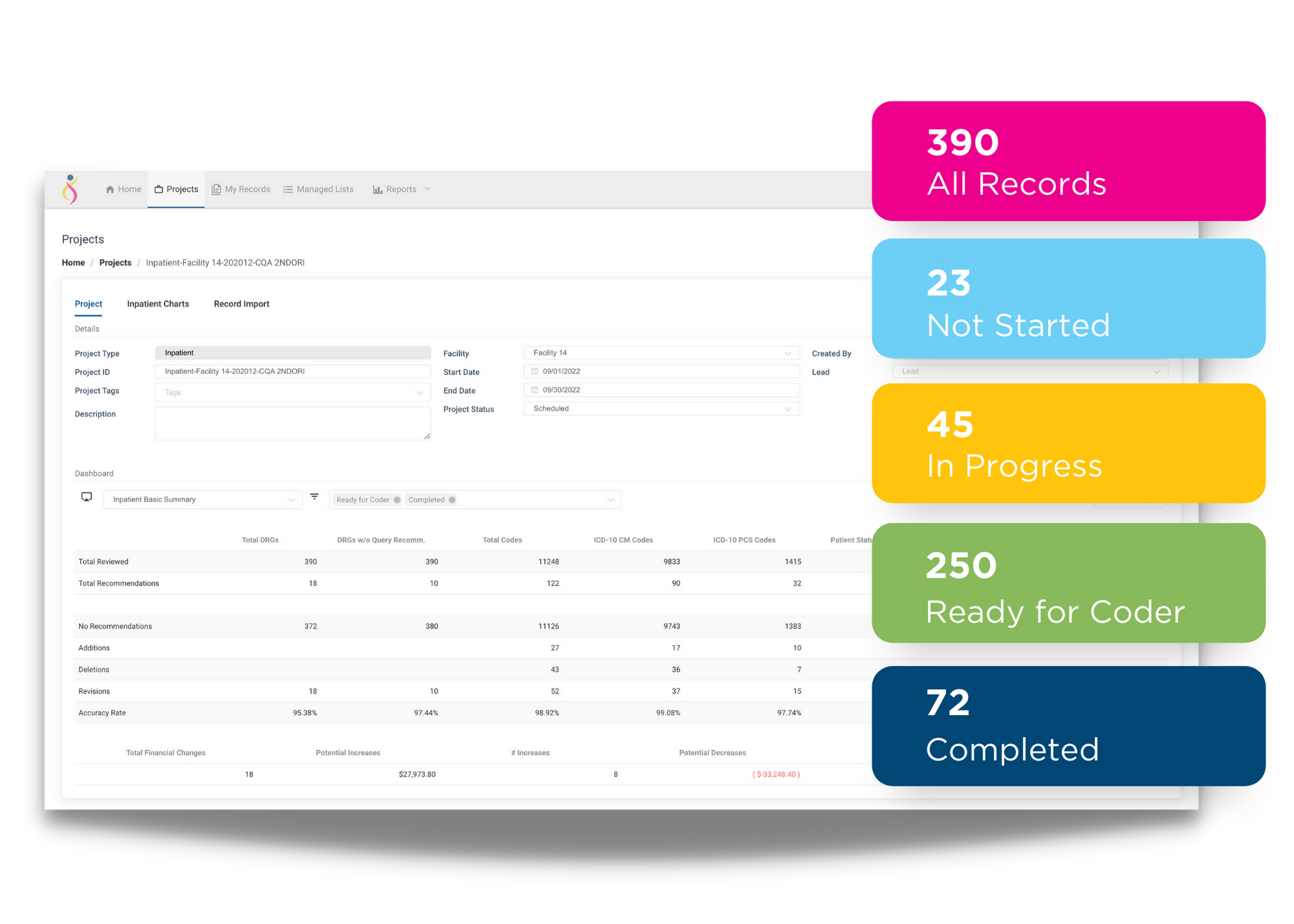 Powerful Custom Reporting
Choose any of our Inpatient filters to run reports on any Project from any timeframe.
Save your search queries so you can easily share with your team or for future use.
Age

Audit Result

Auditor

CDI Staff

Coder

Coder Agrees

Comments

Discharge Date

DRG

Facility

Final Outcome




Grouper
Medical Record Number

New DRG

Patient Status

Patient Account

Patient Type

Payor

Payor Detail

Point of Origin

Project
Project Status

Project Tags
Provider
Reason For Change
Recommended Patient Status
Recommended Point of Origin
Record Tags
Review Date
Review Status
Service Line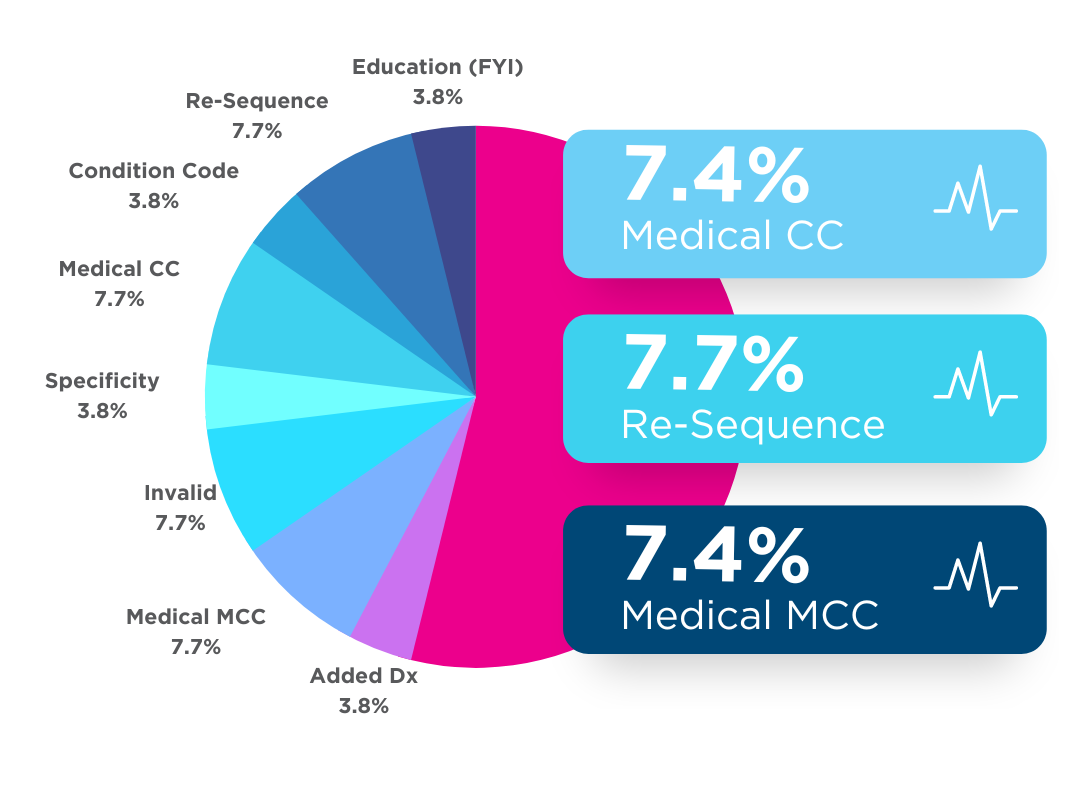 BIG PICTURE
Create impact with real data
Here's what you can do with your data:
Determine where education is most needed
Clinical documentation improvement
Focus areas for future audit Projects
Provide meaningful feedback to other departments
DETAILS
Custom metrics to tell the whole story
Get to the bottom of it. Run accuracy reports by:
Project
Coder
Provider
CDI Staff
DRG
Reason for Change
Service Line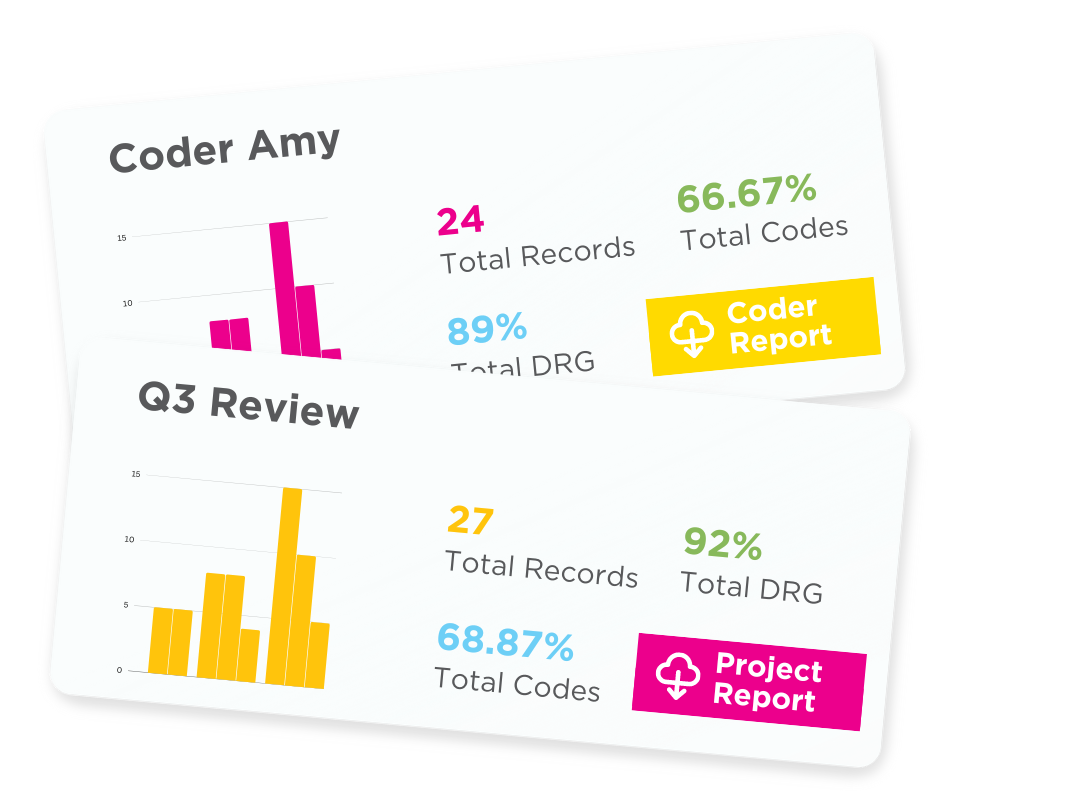 One tool to manage your entire audit process.